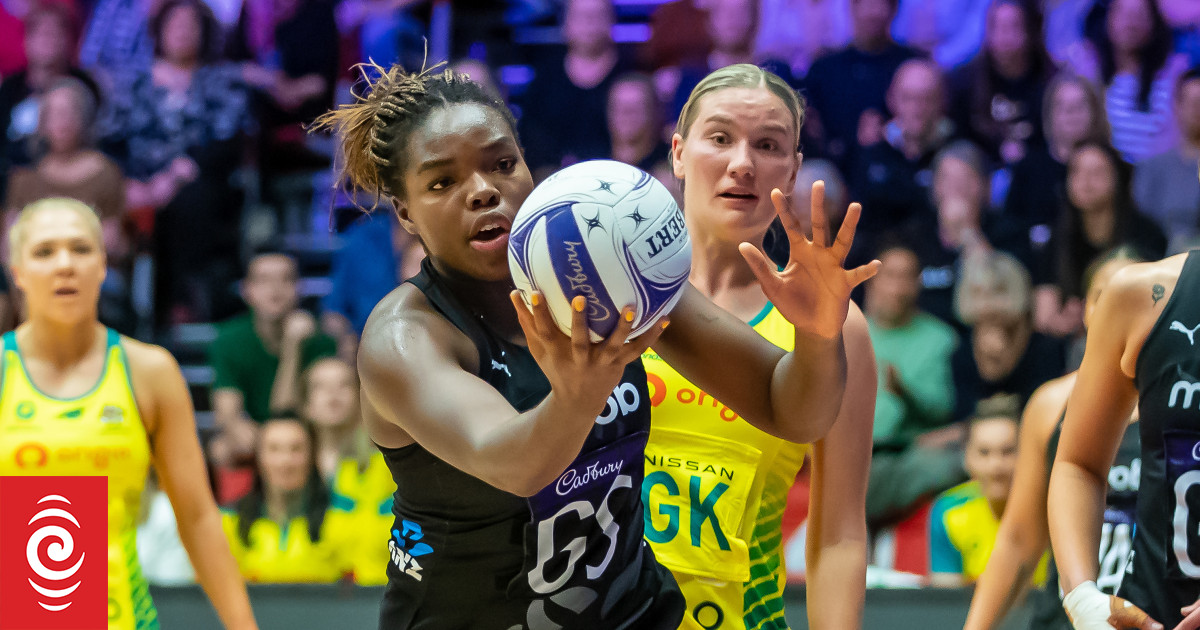 Competition from cashed up codes 'massive challenge' for netball
Netball is facing a massive challenge as it tries to compete with other codes that are being cross subsidized by cashed up men's sports, the head of the New Zealand Netball Players' Association says.
Players' Association executive manager Steph Bond said the next six months will be a crucial time for the sport as it looks to get a new broadcast deal and collective agreement across the line.
More is at stake with netball facing greater competition from traditionally male-dominated sports that are investing more in the women's side of their codes.
Bond is in a unique position as she also works for the New Zealand Rugby Players' Association as legal counsel.
"Last week a father on the way to school asked me what the pathway would be for his daughter to play rugby. Five year's ago I would never ever have had that question so I think the tide is changing a bit and it's really up to us to work out how we get a product and content and people that really back it and support women's sport," Bond said.
A lot has changed in a relatively short space of time since Bond played her last season of elite netball in the ANZ Championship in 2009.
"There's a lot more money going into different options for young girls now, which is really great if you're growing up now and you have all these different pathways that you can take to become a professional athlete.
"But it does just make us look at ourselves a little bit more and we have had the luxury right of being the preferred sport for young girls growing up.
"So it's just now about looking at the product, the competitions, the broadcast, content, whether we need to go free to air. That is kind of front and centre now, which is not a bad thing it's actually a good thing I think to make us lift our sport to the next level."
Sky Television's broadcast deal with Netball New Zealand runs until the end of the 2024 season and negotiations have already started.
Bond believes the sport needs to consider going free to air.
"I think it's going to be a really interesting conversation. When you look at our playing population, the people that play and watch the sport there are a number of people that potentially don't have Sky subscriptions so I definitely think that it's something that needs to be on the table and needs to be really considered around the next broadcast deal.
"The next six months will be pretty crucial I would have thought to get a new broadcast deal across the line, to get a new player employment agreement across the line and see how competitive we can be against the other sports and packages that are coming through."
Negotiating a competitive deal
Last year a new collective agreement effectively made the New Zealand women's cricketers the highest paid female athletes in the country, after a 100 percent increase on their previous deal.
The highest-ranked White Fern, who also plays a full domestic season, has the potential to earn around $180,000.
In women's rugby, top ranked sevens players can earn over $110,000 and 15s players can earn up to $100,000 since getting full-time contracts last year.
And some of New Zealand's top women's sevens players will be heading to the United States soon to play in the Premier Rugby Sevens league, which was set up in 2021.
In Australia, rising AFLW and cricket salaries have fuelled concerns that netball might start losing players to other codes.
In 2016 after the trans-Tasman competition ended, Netball Australia announced a landmark pay deal making it the highest-paid sport for women in Australia, but they've been overtaken by women's cricket.
Players have been told there will be no pay increases in the next CPA, despite wages in rival sports rising substantially.
"…I think what the sport has to be really wary of is not just becoming a pipeline of talent for other sports to pick off," former Australian captain Liz Ellis told the Sydney Morning Herald recently.
Bond said the association had just started the bargaining process for a new collective agreement for New Zealand's elite players, with the current agreement coming up for renewal later this year.
She said it was too early to say if players were likely to get an increase.
"But we've kind of gone into bargaining with the point that every other sport right now has invested invested heavily in the women's game, alongside their partners and broadcasters, that's a really important point too."
Under the current agreement the highest paid Silver Fern could earn in excess of $134,500, which includes the ANZ Premiership retainer.
New Zealand players have a revenue share arrangement so they get a cut of any money that they generate.
"In Australia, while they have a really strong Players' Association, they don't have a revenue share. Whereas here, basically you get a percentage of the player generated revenue so you're not arguing about how much – you're arguing more about how it should be divided amongst players."
Bond said the benefit was that everyone wanted to grow the pie together.
"The more revenue that comes into Netball New Zealand from broadcast, gates, sponsorship – the more the players get because they've either got a great product on the court, they're performing well, they might win a World Cup and things like that so therefore you get more sponsors, partners and a better broadcast deal on the back of that."
Looking further afield
Bond said it was difficult for netball to compete against other sports whose bottom lines were being supported by male-dominated sports that had built up generational wealth.
But she wondered how long that would last for.
"At some point you would think that the women's sport in those codes need to be able to stand on their own feet but I do think it's a massive challenge for netball right now."
Cricket has the huge benefit of a billion-plus population in India where the sport is a religion.
"Cricket has an international market, a women's IPL, they have a sub-continent broadcast that comes into New Zealand that really lifts their player payment pool and enables them to pay players like they do so it's hard to compete with that."
Netball New Zealand has explored the concept of a netball equivalent of cricket's IPL to give athletes a chance to earn more money.
And Bond said netball needed to think about what other markets it could expand into.
"The crux of most professional sport are the fans and we really need to think about how we can grow globally or what other markets in the world we can play in or promote netball in and actually look at things a little bit broader.
"And is the product what fans actually want to watch because that's the most important thing too right because the more eyeballs on the screen, the greater return you're going to get to the sport.
"The ANZ Premiership came down to the last weekend to learn who's in the finals so from that perspective our product has been great this year, but it's been there for a while now too."
Bond said it was an opportunity for netball to look at different ways it can continue to create an environment that young sports women want to be a part of.
Concerns around the health and safety of players have ramped up recently with the sport getting more physical at the elite level.
Bond thought it was something that netball needed to address so it didn't fall behind other sports.
"We kind of need to get into this century and if there are different ways that we can have third umpires or some type of technology in the game it might actually help that area so that you actually get less of that physical play, it's definitely something that we need to look at."
For all the latest Sports News Click Here 
 For the latest news and updates, follow us on Google News. 
Denial of responsibility!
NewsUpdate
is an automatic aggregator around the global media. All the content are available free on Internet. We have just arranged it in one platform for educational purpose only. In each content, the hyperlink to the primary source is specified. All trademarks belong to their rightful owners, all materials to their authors. If you are the owner of the content and do not want us to publish your materials on our website, please contact us by
email – 

[email protected]
. The content will be deleted within 24 hours.