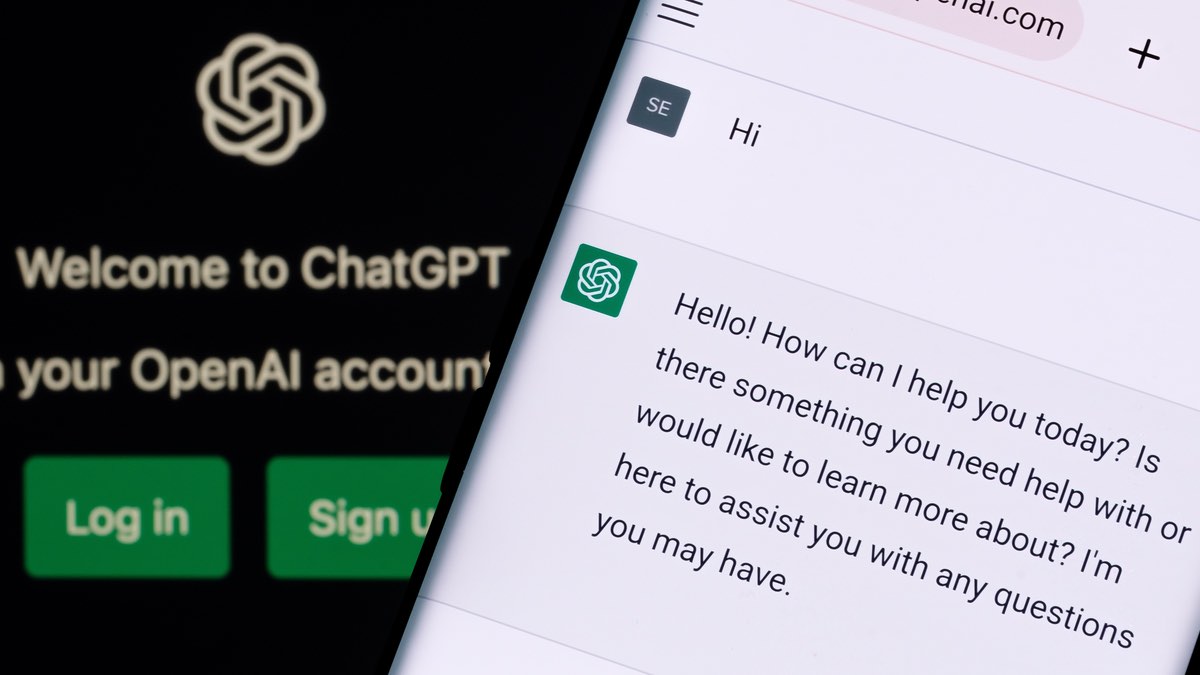 How useful is ChatGPT-style AI for HR?
Reaping the benefits of ChatGPT-style artificial intelligence requires careful consideration of what tasks it is best suited to, finds Adam McCulloch.
When writing about AI, and in particular the leap forward represented by the availability of ChatGPT, it's probably best to start by reassuring the reader that, yes, this article is being written by a human.
This is important because although the new technology is routinely described as a game-changer, it has been known to get stuff wrong.
Most famously, tech news website CNET, an early adopter of ChatGPT, published about 100 stories using the technology, before having to ditch its plans after discovering that more than half of those articles included factual errors and plagiarised elements. And a rival AI programme, Bard, backed by Google, immediately dropped a clanger on launch by claiming that the James Webb Space Telescope had taken the first pictures of a planet outside of our own solar system, when in fact such photographs had been taken in 2008 by the Hubble telescope and Keck Observatory on Hawaii.
ChatGPT, and similar AI tools, are considered by many to be the most important development since the invention of the printing press" – Legal Island
Ambiguously written source material by Nasa, which Bard had found online, was blamed for the error. But this raised the question of whether a human researcher would have avoided the mistake by reading between the lines.
But these mishaps haven't dissuaded organisations from implementing generative AI. In the UK, publisher Reach is among the latest firms to deploy the technology to generate content. In January it made 200 people redundant but maintains this had nothing to do with its use of AI.
Other firms are more wary over adoption, given that errors in documents can have major ramifications.
Employment law firm Legal Island has found that in addition to wariness there is also ignorance. Its admittedly limited survey in one country (Ireland) found 85% of respondents had not heard of ChatGPT, and only 5% of them understood how it could affect their work. The researchers said this lack of awareness was worry, "given that ChatGPT, and similar AI tools, are considered by many to be the most important development since the invention of the printing press".
Barry Phillips, chairman of Legal Island, says ChatGPT is a "complete game changer" that will significantly change the role of HR officers, freeing them up to focus on people development. He also says HR needs to grasp how ChatGPT can impact other areas of their business, such as software and marketing.
Impact on HR
But how will workflows in HR be affected by the adoption of ChatGPT and its ilk? According to Dr Maria Kutar, an information systems expert at Salford Business School, new skills will be required to manage programmes such as ChatGPT and some of the complex tasks within its roles.
She says the tool "can be an incredibly useful tool to help lift the load on copywriting. However, any written content will need to be reviewed with a fine toothcomb and it will likely still require some editing."
Policy generation is one area where ChatGPT could really ease the load on HR. "It is worth noting though," says Kutar, that the technology "has no conscience. So, human ethics will still need to be applied to ensure policies serve their purpose and meet business needs, while having integrity and fairness. This is particularly important for HR policies and ensuring they don't discriminate, hold any bias and protect employees, particularly those from underrepresented groups."
For Steven Waudby, senior recruiter at US firm Delta Hire, it is the conversational quality of ChatGPT-type applications that is particularly useful for HR teams, enabling it to answer and assist employees with basic inquiries. "This prevents HR professionals from having to answer the same questions over and over again, and it allows the HR department more time to spend on complex tasks and projects," he says.
Waudby says AI applications can also help HR track and measure the types of requests they receive from employees. This provides data that identifies the areas where employees might be struggling and helps to inform a thoughtful HR strategy for the future.
If a candidate is not given honest, human-centric feedback, it could give them a false sense of understanding of how they did during the hiring process" – Steven Waudby, Delta Hire
Using AI in recruitment
In talent acquisition and recruitment, he says AI can simplify processes in several ways, including screening applicants and sourcing potential applicants based on how their previous experience aligns with the needed role. "The automation capabilities of AI simplify tedious, time-consuming processes," he says.
In recruitment, intriguingly, HR professionals have warned of the dangers of generative AI being used by candidates to write cover letters, CVs and application test answers. But, says Somen Mondal, head of talent intelligence at HR tech provider Ceridian, many employers have been using AI for years to sift through candidates' applications and much more. To this end, he says, using AI on both sides of the application process is levelling the playing field between candidate and employer.
Mondal adds: "Now you have AI on one side (candidate), you have AI on the other side (employer), and the truth comes out, because it effectively looks at the data."
Waudby at Delta Hire warns that "at its core, HR and recruiting is all about people and building human relationships. If a candidate is not given honest, human-centric feedback, it could give them a false sense of understanding of how they did during the hiring process."
Generative AI such as ChatGPT learns language by trying to predict the next word in a sequence. By churning through datasets on the internet it learns the statistics behind language, predicting the next word in a sequence. For example, while it doesn't understand the concept of Neil Armstrong, it knows that 'Neil' then 'Armstrong' are the next words in a sequence starting "the first man on the moon was …".
This predictive quality makes it well suited to suggesting ideas. This is useful in providing advice on, for example, how to put a project together, identifying tools and skills needed and how best to analyse results. But the flip side of this coin is that, as futurist Bernard Marr says in an article for Raconteur, "The most glaring [weakness] is probably the fact that it simply isn't capable of new, original thought."
AI's impact on jobs
Recruitment firm FDM echoes Dr Maria Kutar's view that generative AI will create entirely new roles: "From programmers to data scientists, there are a variety of roles surging in demand – with organisations looking for prospective employees who are eager to be part of the rapidly changing technological landscape and the growth that comes with it. It also opens up job opportunities for those without a background in technology. Jobs such as AI-driven medical professionals, financial advisers, and even writers will become commonplace in the near future."
But among more down to earth concerns about the new technology is the thought that employers will shed staff in response to its deployment. Waudby at Delta Hire says they shouldn't. "A major part of the recruitment process is evaluating whether a candidate might be the correct culture-fit for a company, and this is something that AI might not be able to fully grasp.
"Yes, a candidate may check every box on paper, but if they don't mesh with the company culture and align their values with the company's mission, then they ultimately won't be the right fit. AI tools will have a harder time identifying those kinds of human characteristics than a recruitment or HR manager would."
Latest HR job opportunities on Personnel Today
For all the latest Technology News Click Here 
 For the latest news and updates, follow us on Google News. 
Denial of responsibility!
NewsUpdate
is an automatic aggregator around the global media. All the content are available free on Internet. We have just arranged it in one platform for educational purpose only. In each content, the hyperlink to the primary source is specified. All trademarks belong to their rightful owners, all materials to their authors. If you are the owner of the content and do not want us to publish your materials on our website, please contact us by
email – 

[email protected]
. The content will be deleted within 24 hours.