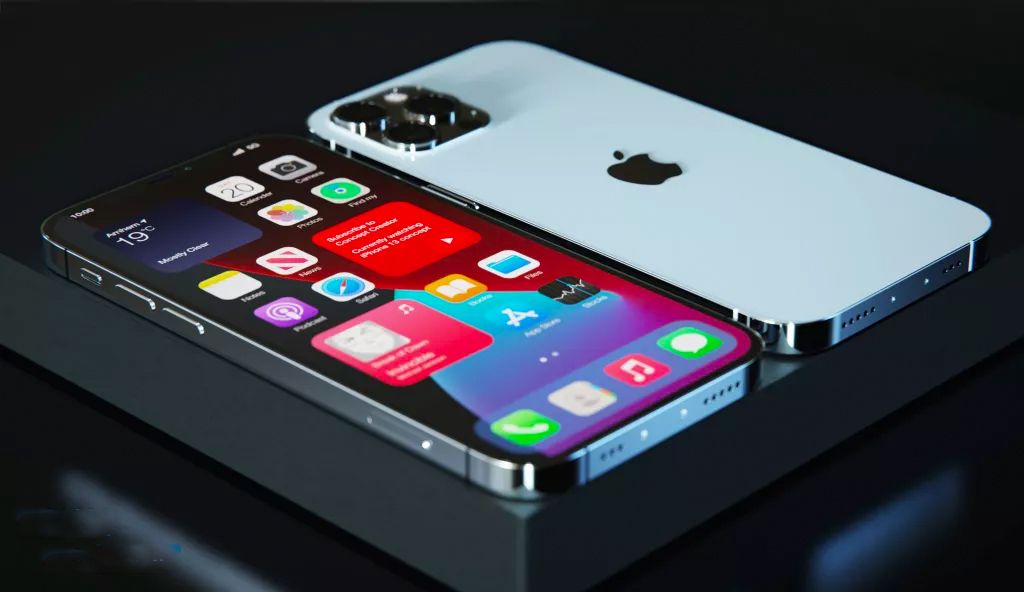 iPhone 13 release date, price, specs and leaks
iPhone 13 rumored features at a glance
• Four iPhone 13 models at the same iPhone 12 sizes
• Smaller notch on all four models
• A15 Bionic chip
• Possible Touch ID in the display
• Dynamic 120Hz refresh rates for Pro model displays
• Improved ultrawide lens on the Pro models
• Astrophotography feature and portrait mode video
• Could be called the iPhone 12s instead of the iPhone 13
The iPhone 13 remains several months away from becoming a reality, but there's still a steady drumbeat of rumors about what Apple has planned for this year's models. And all these details trickling out have created a surprisingly complete picture of the iPhone 13, even at this early stage.
From everything we've heard so far, the iPhone 13 is set to offer a 120Hz LTPO display on both Pro models, improved battery life thanks to a more efficient 5G modem, and substantial upgrades to the all-important cameras. That includes the possibility a LiDAR sensor on cheaper iPhone 13 and iPhone 13 mini, as well as a new portrait video mode.
As for the iPhone 13's design, Apple's not planning anything as radical as the new look rumored for the Google Pixel 6, though we have heard that the iPhone's notch will finally shrink on every new model. (And yes, we're expecting four models, just like with the iPhone 12.) Some other rumors have suggested that at least one version of the iPhone 13 may come with a truly portless design (though that prediction is looking shaky). We could finally see an always-on display gracing the iPhone, too.
Based on all the rumors and leaks out there already, here's everything we know about the iPhone 13.
Latest iPhone 13 news (updated May 23)
iPhone 13 release date
If the iPhone 13 release date follows Apple's pattern for previous launches, we could see this device hit shelves on the fourth Friday of September 2021. That would be September 24. 
Despite the coronavirus-related delays that faced the iPhone 12, pushing its launch to October 13, Apple analyst Ming-Chi Kuo claims that the iPhone 13 should return to a normal release schedule in 2021. That's significant, given that chip shortages are delaying other consumer tech product releases this year.
It's certainly good news that the A15 Bionic chip that's rumored to power the iPhone 13 is reportedly ahead of schedule. That chip is set to start production later this month. 
We'll get our first hint of the iPhone 13 features in June when Apple shows off iOS 15 at its Worldwide Developer Conference. WWDC 2021 kicks off June 7.
iPhone 13 price
Various rumors point toward the iPhone 13 coming in the same four sizes as the iPhone 12: a 5.4-inch iPhone 13 mini, a 6.1-inch iPhone 13, a 6.1-inch iPhone 13 Pro and a 6.7-inch iPhone 13 Pro Max. 
Because the iPhone 12 mini hasn't sold well, rumors suggested that Apple might drop the iPhone 13 mini. However, subsequent reports have suggested that there will be an iPhone 13 mini, so let's assume we're going to see four models in the fall — at least for now. (Apple is reportedly developing a foldable iPhone, but the latest rumor suggests an iPhone Flip is two years out.)
As for how much the iPhone 13 will cost, we'd expect the prices to track with the iPhone 12 range — $699, $799, $999 and $1,099, respectively. Apple tends to keep its pricing for each new generation of iPhone relatively close to the one that preceded it. 
iPhone 13 name
Early rumors about this fall's iPhone have used iPhone 13 as the name for the upcoming model, since Apple went from from the iPhone 11 to the iPhone 12 last year. But a handful of recent rumors have referred to the unreleased iPhone by a different name — the iPhone 12s.
Slapping an "s" at the end of a model number would actually be a return to form for Apple, which used to alternate between releasing a new model number and then an "s" version of that same phone the following year. The last phone to fit into that pattern was the iPhone 6s, released in 2015. (Technically, 2018's iPhone XS could be part of that naming scheme, though at the same time, Apple also introduced the iPhone XR.)
The "s" model of iPhones generally implied that the phone had a lot in common with last year's version, save for a few key improvements. So whether Apple goes with the iPhone 12s or iPhone 13 as a name will say a lot about how different this year's phone truly is.
iPhone 13 design
A variety of leaks and reports have the iPhone 13 tipped to come with a smaller display notch, after several generations of using the same, somewhat bulky notch. 
Apple will apparently achieve this notch downsizing by combining the currently separated infrared flood illuminator, sensor and dot projector, which make up the iPhone 12's Face ID unlocking system, into a single module. With two fewer sensors required, we should see a much narrower notch on the iPhone 13.
A separate report from Digitimes says that the die size of the VCSEL chips used in the Face ID scanner will shrink by 40 to 50%. As a result, a smaller Face ID chip could mean a smaller notch for the iPhone 13. 
The earpiece speaker will no longer be housed in the notch, moving instead to the top bezel, according to an iPhone 13 Pro Max dummy unit showing off the new design and smaller notch. Another iPhone 13 Pro dummy unit (sourced by Mac Otakara) also shows a smaller notch up front, using that same design. Leaked glass screen protectors seemingly confirm the change.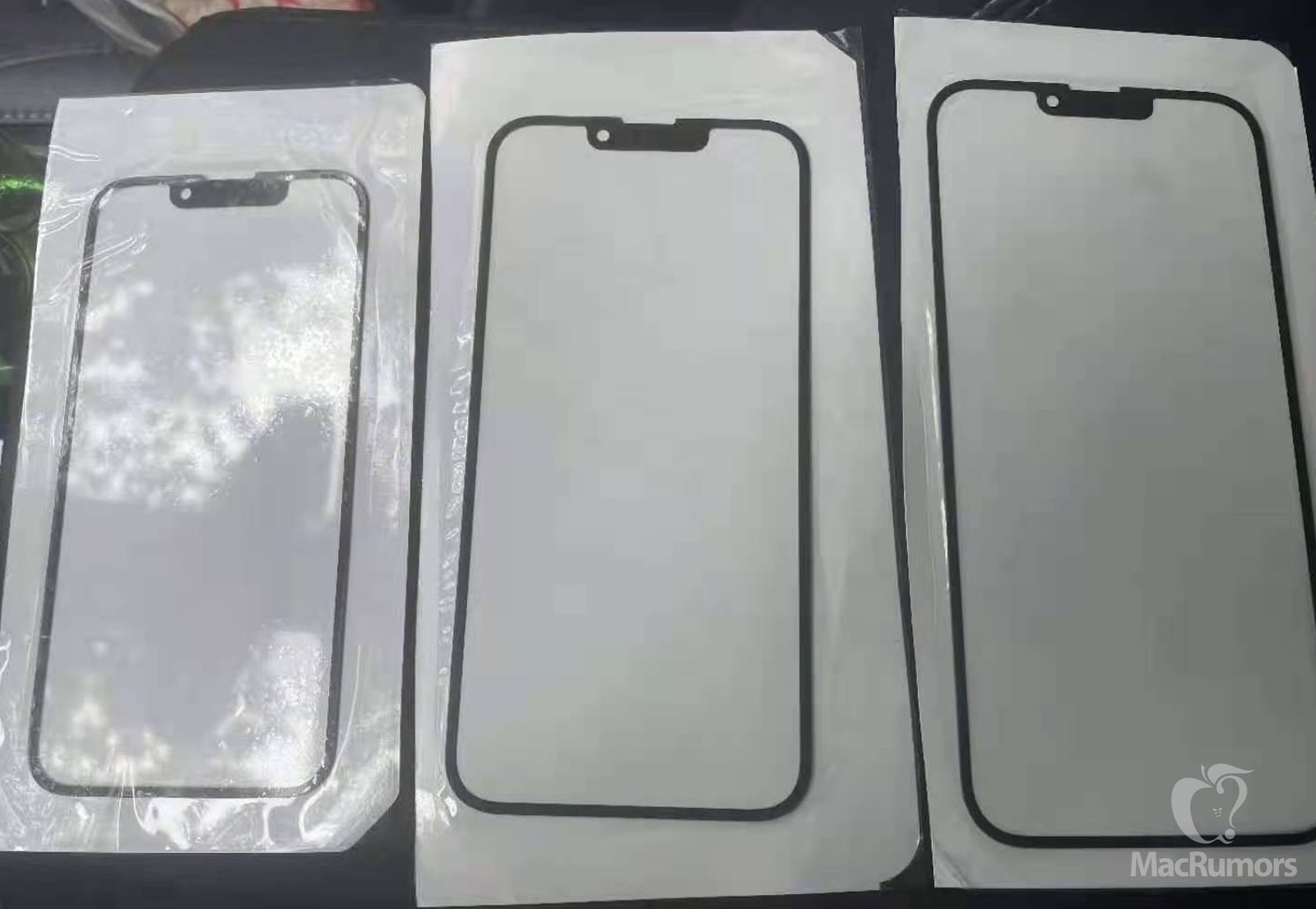 That iPhone 13 Pro Max dummy unit suggested this year's phone will be slightly thicker than the iPhone 12 Pro Max. Subsequent iPhone 13 schematics reveal that will be the case for all iPhone 13 models — they're thicker than their iPhone 12 counterparts with larger camera arrays.
Another leak has revealed a set of images from Greek repair provider iRepair which apparently show off the iPhone 13 in a trio of sizes with a smaller display notch. As with the dummy units, the notch is notably more compact and looks to have moved the phone's earpiece to the top bezel rather than keep it inside the notch.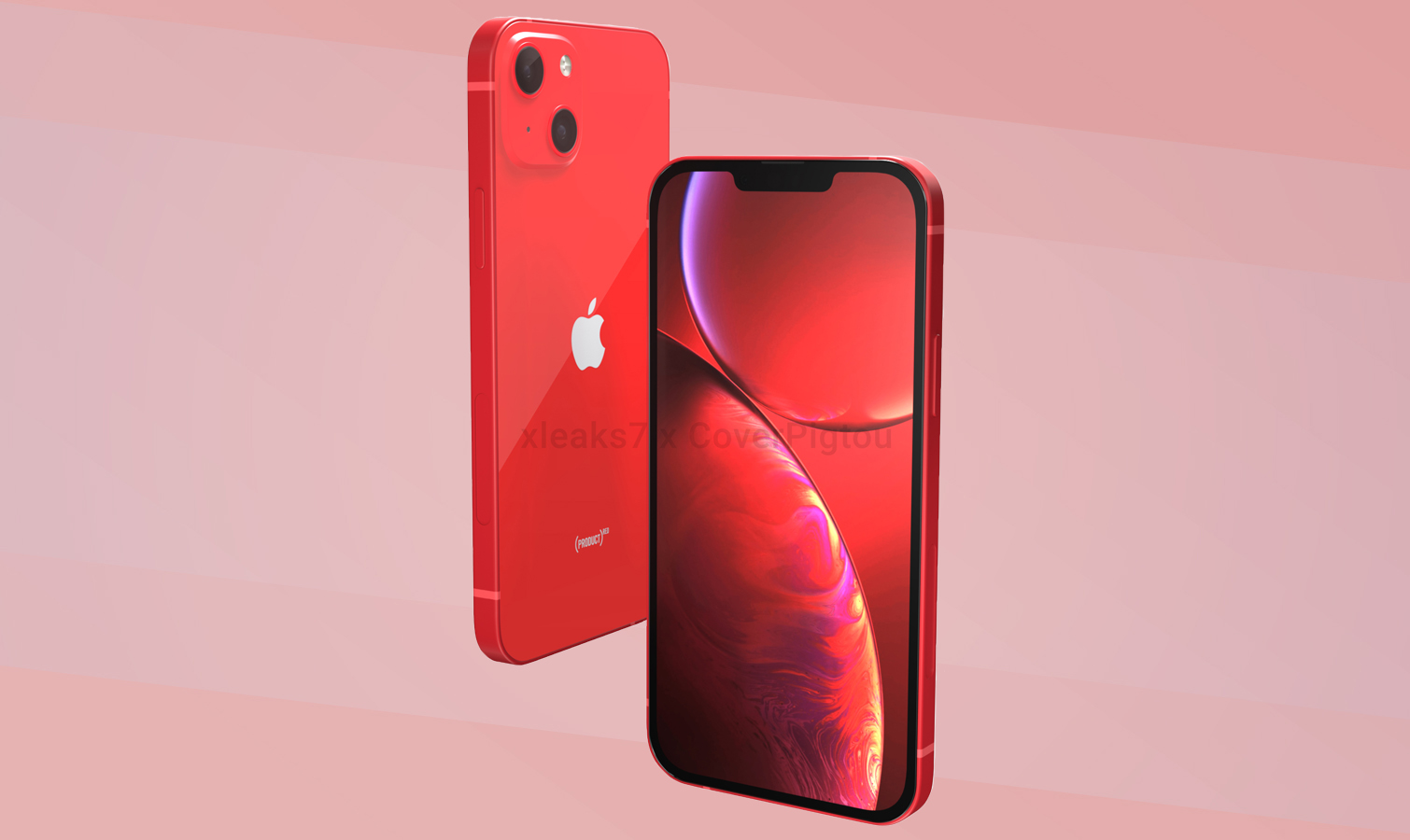 If you want a better idea of what a finished iPhone 13 might look like, a slew of renders have revealed it from every angle. The shots above are the result of a collaboration between case maker Pigtou and leaker xleaks7, and show off a (Product) RED edition of the iPhone 13.
This gives us a good look at some of the likely features on the next-gen iPhone — including the smaller notch, but also a possible change to the camera module, which would see the lenses stacked diagonally rather than vertically. 
A very similar looking set of renders also arrived courtesy of 9TechEleven. These are based on leaks from MySmartPrice and 91mobiles and show the iPhone 13 sporting dual front cameras — although we're a little dubious about whether that will actually happen.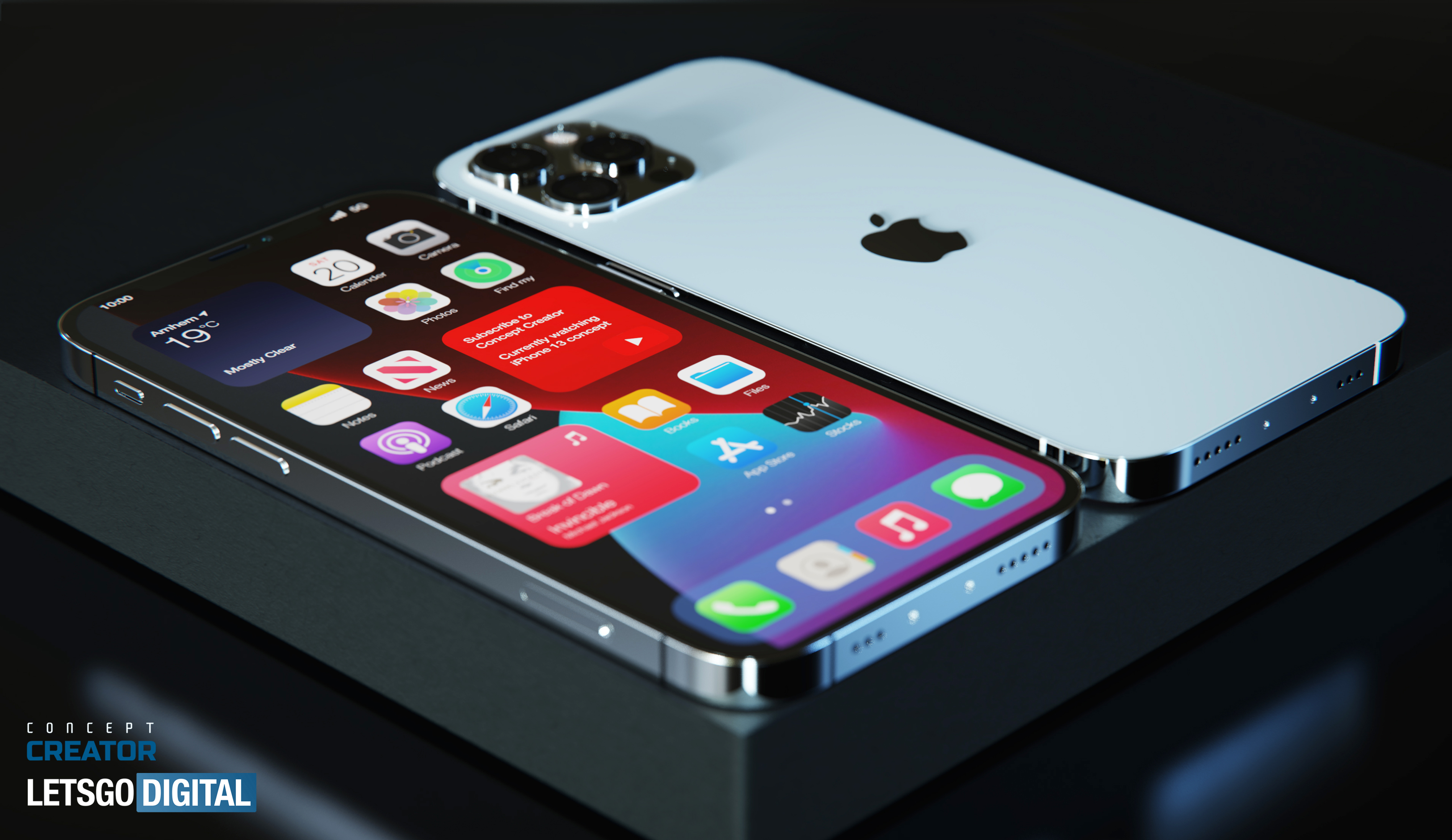 LetsGoDigital also published some iPhone 13 renders — actually labeled as the iPhone 12s Pro — that show off Apple's phone with a smaller notch and a Touch ID sensor under the phone's display.
Speaking of which, there has been a clutch of leaks and rumors pointing toward the iPhone 13 getting an under-display take on Touch ID. There is still some doubt bubbling around that this will be the case, though a leaker recently suggested that Touch ID will be included based on a redesigned Control Center in iOS 15 that hints at the feature. At a time when mask-wearing is prolific, having a secondary form of biometric security would be very welcome.
Potentially, the biggest change we might see with the iPhone 13 is that one model would feature a portless design, dropping the Lightning port and opting for charging and data transfer to be carried out wirelessly. However, Apple analyst Ming-Chi Kuo disputed this possibility, saying that there will not be a portless iPhone 13: "At present, the MagSafe ecosystem is not mature enough, so the iPhone will continue to use the Lightning port in the foreseeable future." 
iPhone 13 display
With Apple keeping the same display sizes as the iPhone 12, the company could make other changes to the phones' screens. A report from ET News says that Apple will adopt a 120Hz refresh rate for the 6.1-inch iPhone 13 Pro and 6.7-inch iPhone 13 Pro Max. This will allow for smoother scrolling as well as improved gameplay and video playback.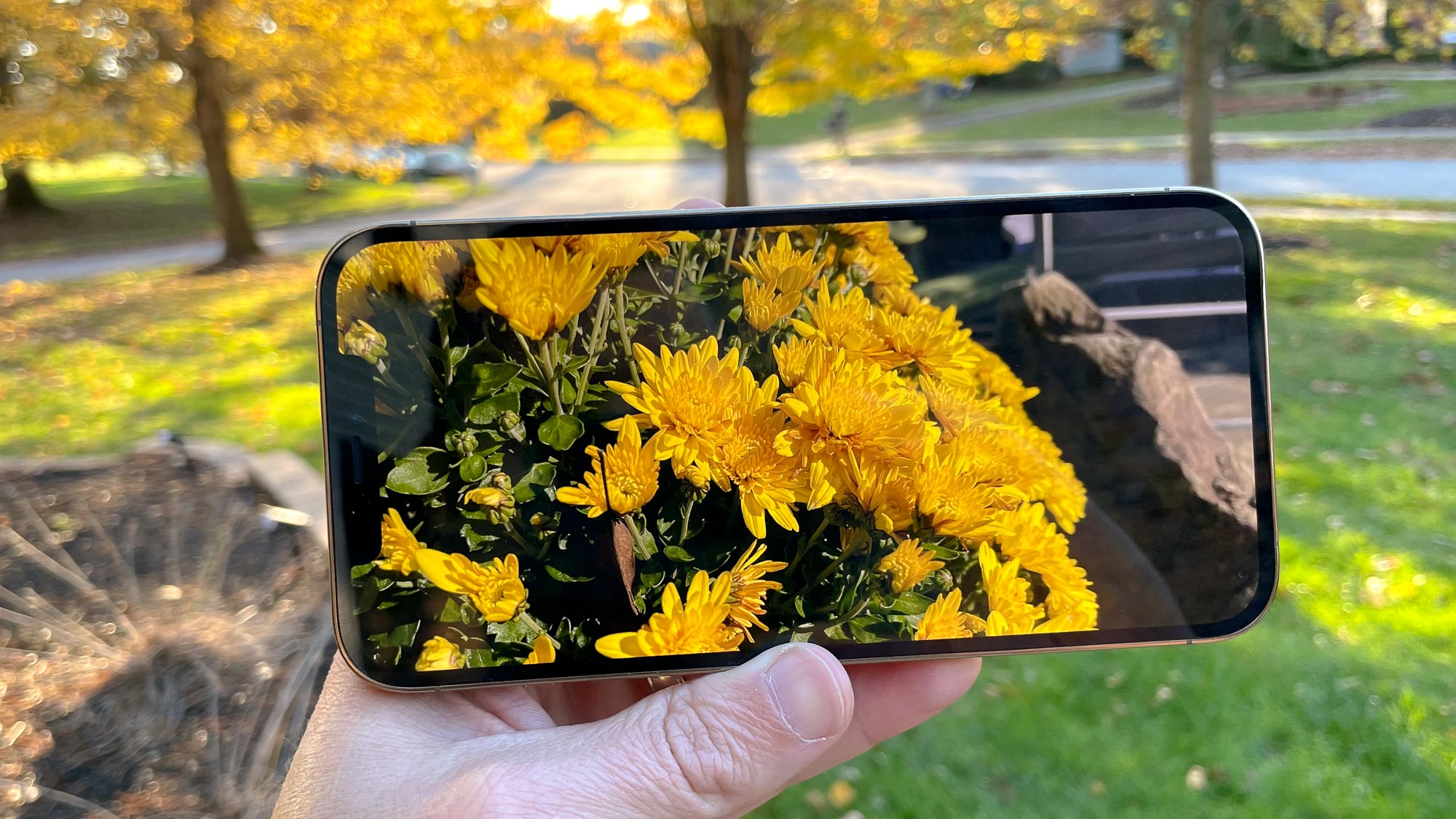 A newer leak added further add fuel to the rumors that the iPhone 13 will have an LTPO panel, and that Samsung Display will be the company to make it. In addition, Samsung is supplying circuit boards to Apple to connect the display to the phone's motherboard — more proof that an LTPO screen is in the works.
The nature of an LTPO panel means it doesn't need extra components under the display to enable an adaptive refresh rate, meaning phones with such screens can sport a thin chassis. In the iPhone 13, an LTPO display could enable the phone to not only have a super smooth refresh rate but also keep the neat frame of the iPhone 12.  
Another benefit to LTPO is improved power consumption. A DigiTimes report claims the LTPO displays that Samsung and LG are building for the iPhone 13 Pro models will reduce power consumption by 15% to 20%.
Other leaks tip the iPhone 13 to use an always-on display, something the LTPO tech could certainly facilitate. A video shows how an always-on display for the iPhone could work. An always-on display would finally give Apple's iPhones a feature that Android phones have had for some time. 
iPhone 13 specs
As night follows day, so to can we expect a chip upgrade for the iPhone 13 over its predecessor. It's likely this will come in the form of the A15 Bionic, a successor to the very powerful A14 Bionic in the iPhone 12. Production reportedly starts on the A15 in May.
This new system-on-a-chip (SoC) could be a reasonable upgrade on the A14 Bionic, likely boosting overall performance and efficiency. A major upgrade doesn't look likely until the iPhone 14, when Apple could potentially make a chip based on a 4-nanometer process node. Currently, the A14 Bionic inside the iPhone 12 is a 5nm chip. 
On the storage front, we can expect the iPhone 13 to range from 64GB and 512GB, though a new analyst report has the iPhone 13 slated to get up to 1TB of storage. That would give it the most onboard storage any iPhone has ever had. 
The iPhone 13 could also get a big boost in terms of wireless connectivity. Documentation of Apple's settlement with Qualcomm revealed that Apple has plans to use Qualcomm's X60 5G modem in upcoming iPhones, which will likely include the iPhone 13. (Apple-built modems won't arrive until 2023.)
The 5nm X60 modem can integrate directly into a phone's chipset, meaning a smaller footprint and lower battery drain. Plus, the 5G performance should be better, as the modem can combine mmWave and sub-6GHz 5G networks simultaneously. 
Furthermore, the iPhone 13 is tipped to come with Wi-Fi 6E, a variation on the Wi-Fi 6 standard that will support even faster wireless speeds.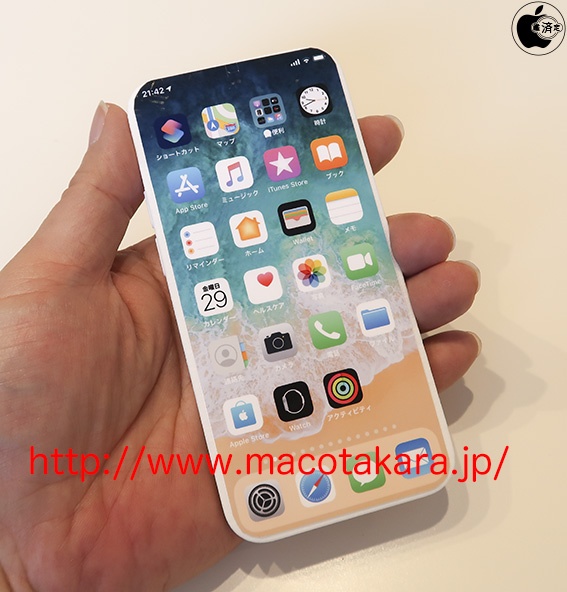 A Digitimes report hinted that the iPhone 13 could adopt liquid crystal polymer circuit boards for imaging purposes, resulting in faster data transmission. The addition of LCP boards, coupled with 5G connectivity, has the potential to accelerate applications like live streaming or augmented reality.
The iPhone 12 models did not wow on our battery life test. Only the iPhone 12 Pro Max truly impressed with its large battery. However, another report from Ming-Chi Kuo about so-called soft battery technology in the iPhone 13 claimed that the new iPhones could offer increased battery capacity without growing the design footprint. 
iPhone 13 cameras
We haven't heard a whole lot about the entire iPhone 13 range yet, but one leak has the iPhone 13 Pro and iPhone 13 Pro Max offering a new 6-element ultrawide lens. It would also offer autofocus capability. The current iPhone 12 Pro models sport a 5-element ultrawide angle lens. The more elements in a lens, the better the image quality tends to be as a rule.
The leaked iPhone 13 Pro Max dummy unit shown off by Unbox Therapy features an iPhone with noticeably bigger lenses. That should let in more light to improve photos in low-light settings.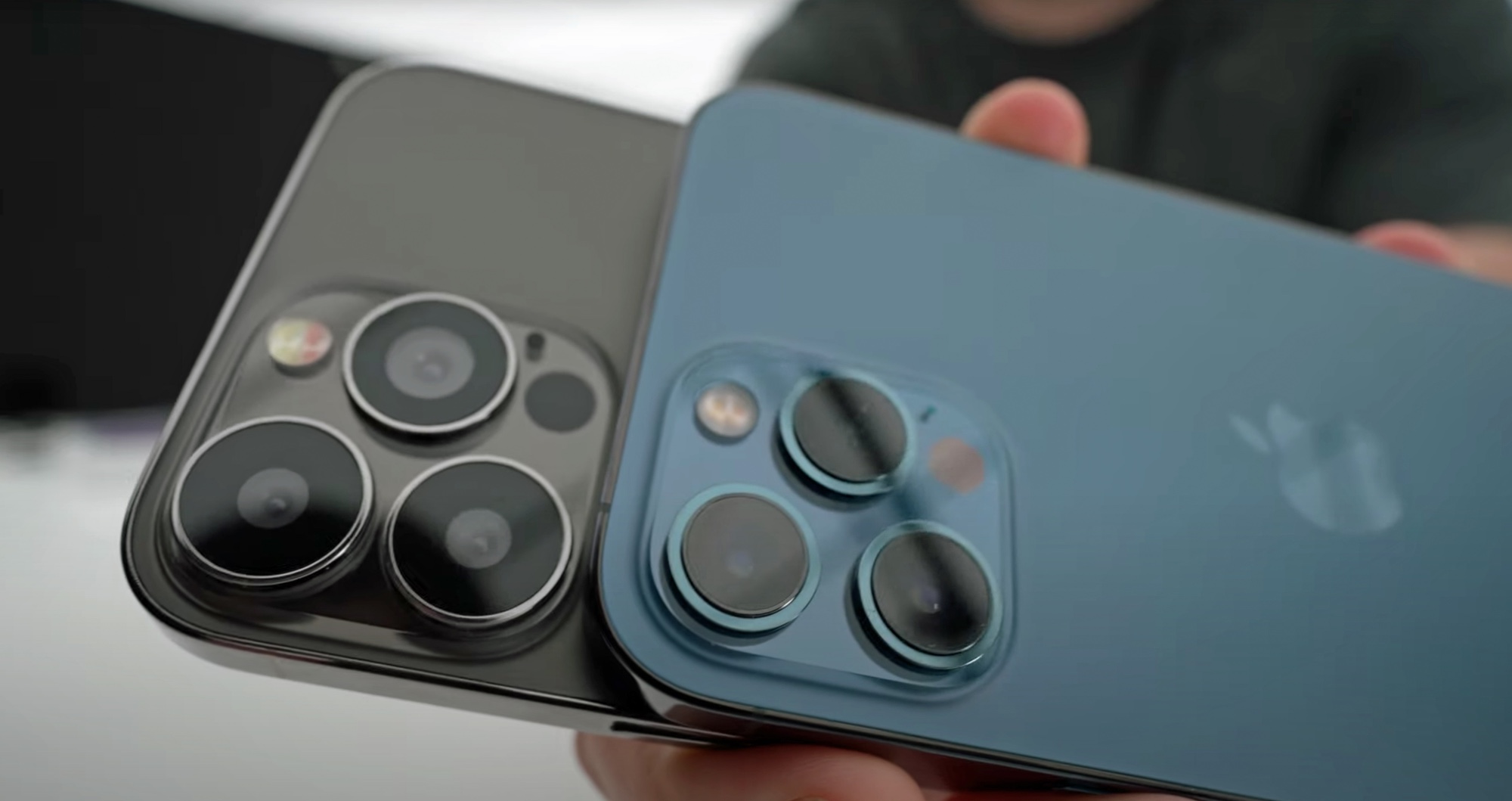 That squares with other reports claiming the iPhone 13's camera will get a big hardware boost. Analyst Ross Young has predicted that the new Apple phone will come with larger sensors for starters.
Larger sensors mean larger pixels for increased light intake, which should produce better quality photos. Unfortunately, it's not clear which iPhone 13s are set to take advantage of these sensors, though the iPhone 12 Pro Max featured a larger sensor when it debuted in the fall.
On top of that Ming-Chi Kuo has predicted the iPhone 13 Pro and 13 Pro Max will both include larger apertures on their ultra-wide cameras. Kuo said that both phones will come with an f/1.8 aperture, up from the f/2.4 on the iPhone 12. Paired with a six-element lens, that means more light will come in through the camera and improve picture quality.
One interesting rumor that has come up suggests Apple is looking for suppliers for a "folded lens" camera that will improve the iPhone 13's optical camera zoom. The periscope-like design means the telephoto lens would be stacked vertically, instead of horizontally, meaning you can increase the optical magnification without increasing the size of the phone. 
In fact, this design is commonly used by other phone makers, including Samsung and Huawei, to increase their own optical zoom capabilities. Which iPhone 13 models will get the improved zoom is still unclear.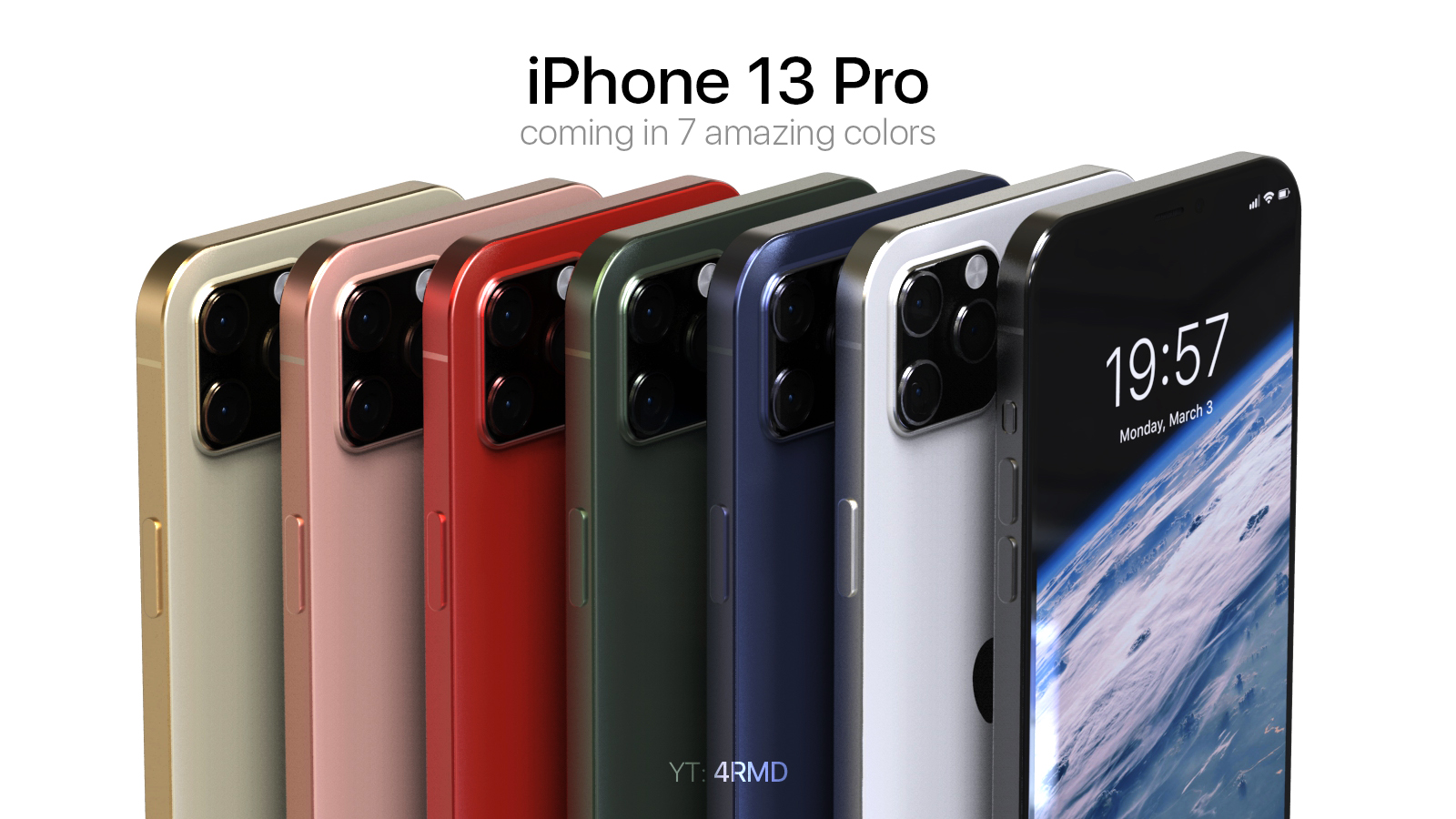 Speaking of zooming, the iPhone 13 is also tipped to get camera upgrades that allow it to better shoot the night sky, as well as deliver portrait mode videos. An upgraded ultrawide camera on all iPhone 13 models could facilitate a dedicated astrophotography mode. And much like how night mode is enabled when you're in a low-light environment, you'll activate this mode when you point the phone at the stars or the moon.
Portrait video mode could offer a blurred background on video footage when enabled, It will also reportedly let you customize the depth of field after shooting so you can dial in the blurred effect after the fact. There are no specifics given on whether this can be used on any of the iPhone 13's cameras or just a select few. 
One final addition would be the inclusion of LiDAR sensors on the iPhone 13 and 13 mini, rather than just the Pro models. That's according to sources speaking to DigiTimes, at least, who say all 2021 iPhones will include the advanced sensor, though not everyone seems to think that will be the case. The LiDAR sensors on the Pro models should be used to create better portrait photos with the iPhone 13, according to information about the new phone posted by leakers Flip Koroy and Max Weinbach.
iPhone 13 charging
The iPhone 12 maxes out at 20W charging, and we have not yet heard any rumors about the the charging speed for this year. However, we have heard some bad news. According to Bloomberg, the iPhone 13 likely won't include reverse wireless charging, which would have allowed the iPhone to charge devices like the AirPods Pro and Apple Watch.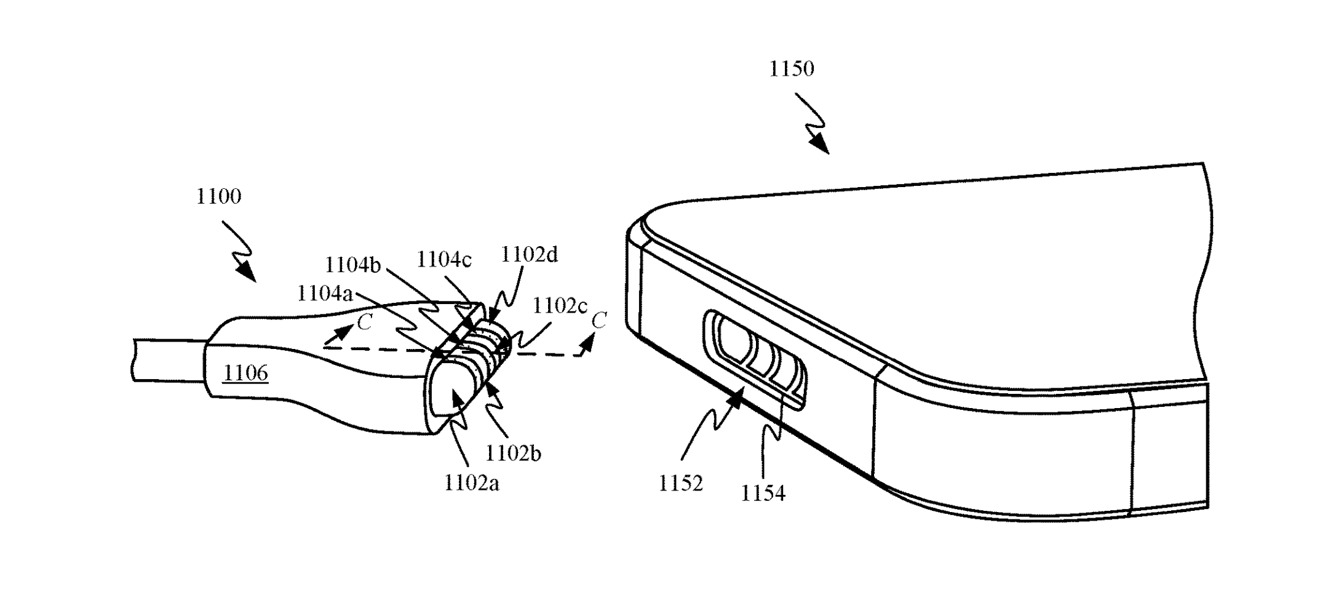 A new patent has also revealed an iPhone-compatible version of the classic MacBook Pro MagSafe charger. If implemented this system would replace the Lightning port with a new charging system held in place by magnets. That means you could charge wirelessly, while still benefitting from the security of a cable that will break away when it's knocked or tripped.
iPhone 13 colors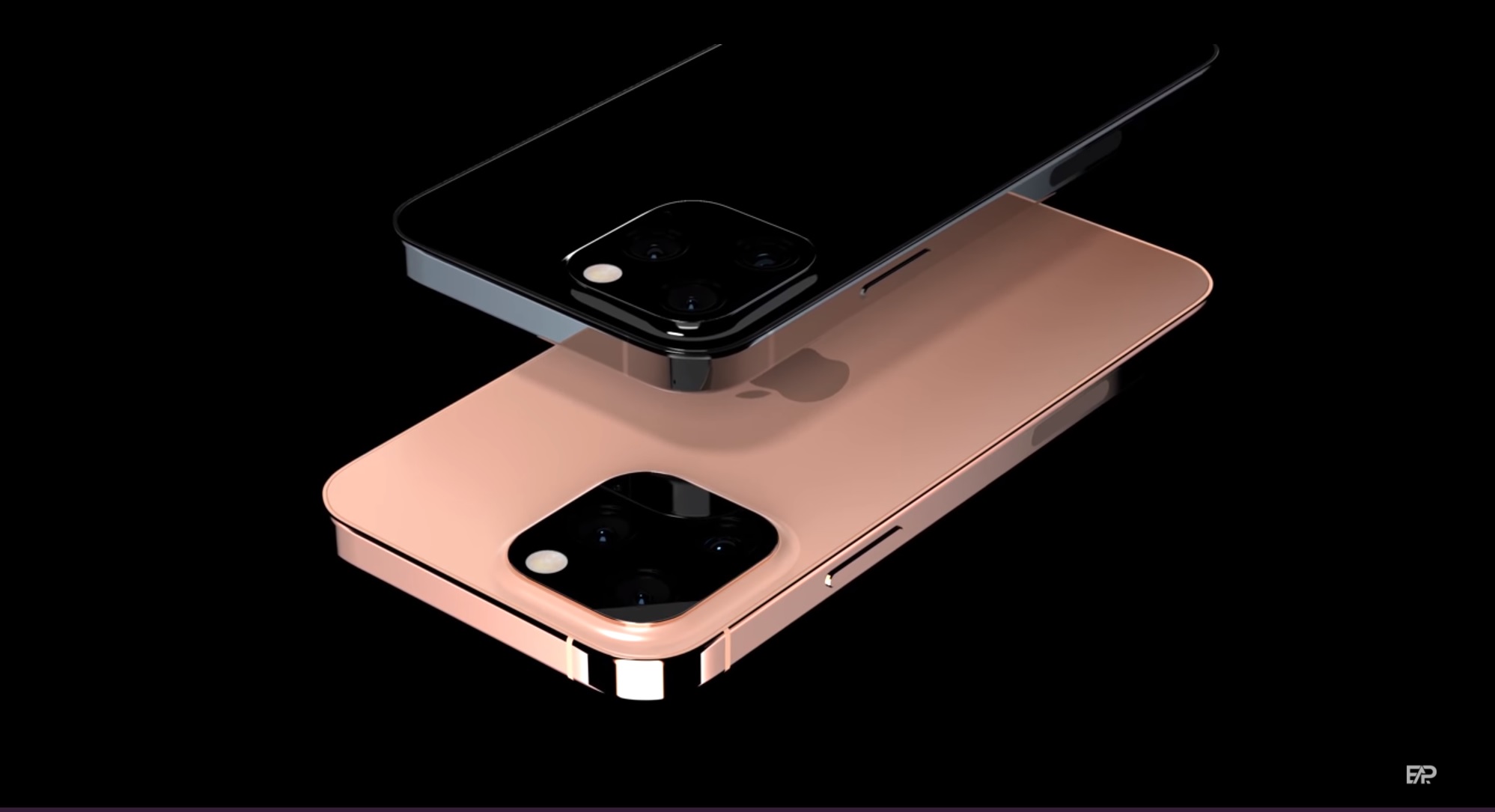 What colors each new iPhone model features is always a big topic of discussion, and though we're more than half-a-year away from the iPhone 13's debut, some color rumors are already emerging, at least for the iPhone 13 Pro models.
Leakers Flip Koroy and Max Weinbach have teamed up to drop some iPhone 13 Pro color info. The Space Gray model should return to the lineup, though with a new black matte shade. Orange and bronze are apparently in the mix to debut as colors for this year's Pro models too.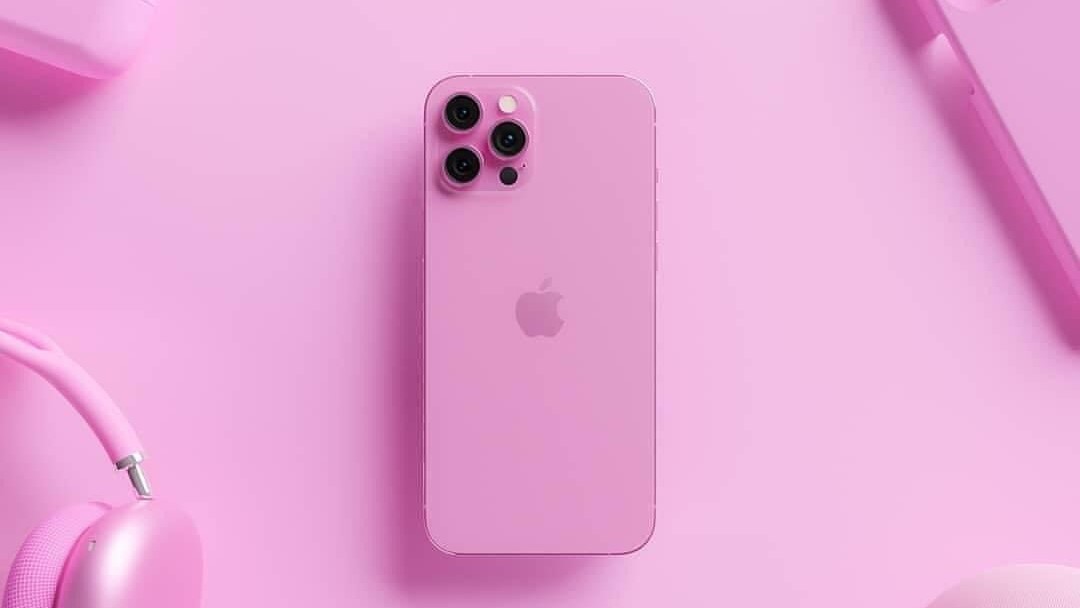 Yet another rumor, this one from Peng Phones, suggests that there could be a pink iPhone 13 model. We're not sure how much credence to put into this report, which seems to be based on a concept design and not an official render, but it does suggest that this year's iPhone models could introduce some unusual color choices for Apple phones.
iPhone 13 software
Each new iPhone brings a new version of iOS with its launch. This year, that will be iOS 15, which we currently don't know a huge amount about. All we can be fairly certain of is that it will first be revealed at WWDC 21 in June, and then launch with the iPhone in September.
One feature we'd love to see, which recently appeared in an Apple patent, is predictive charging notifications. This system would learn your phone usage and charging habits, much like Optimized Charging does already, but then warn you to charge it up before you drain the battery too far, while you're still in the right place to plug it in.
iPhone 13: What we want to see
Expect to hear more details on the iPhone 13 between now and September. Here's what we'd love to see from the iPhone 13 when it does surface, beyond what rumors are suggesting.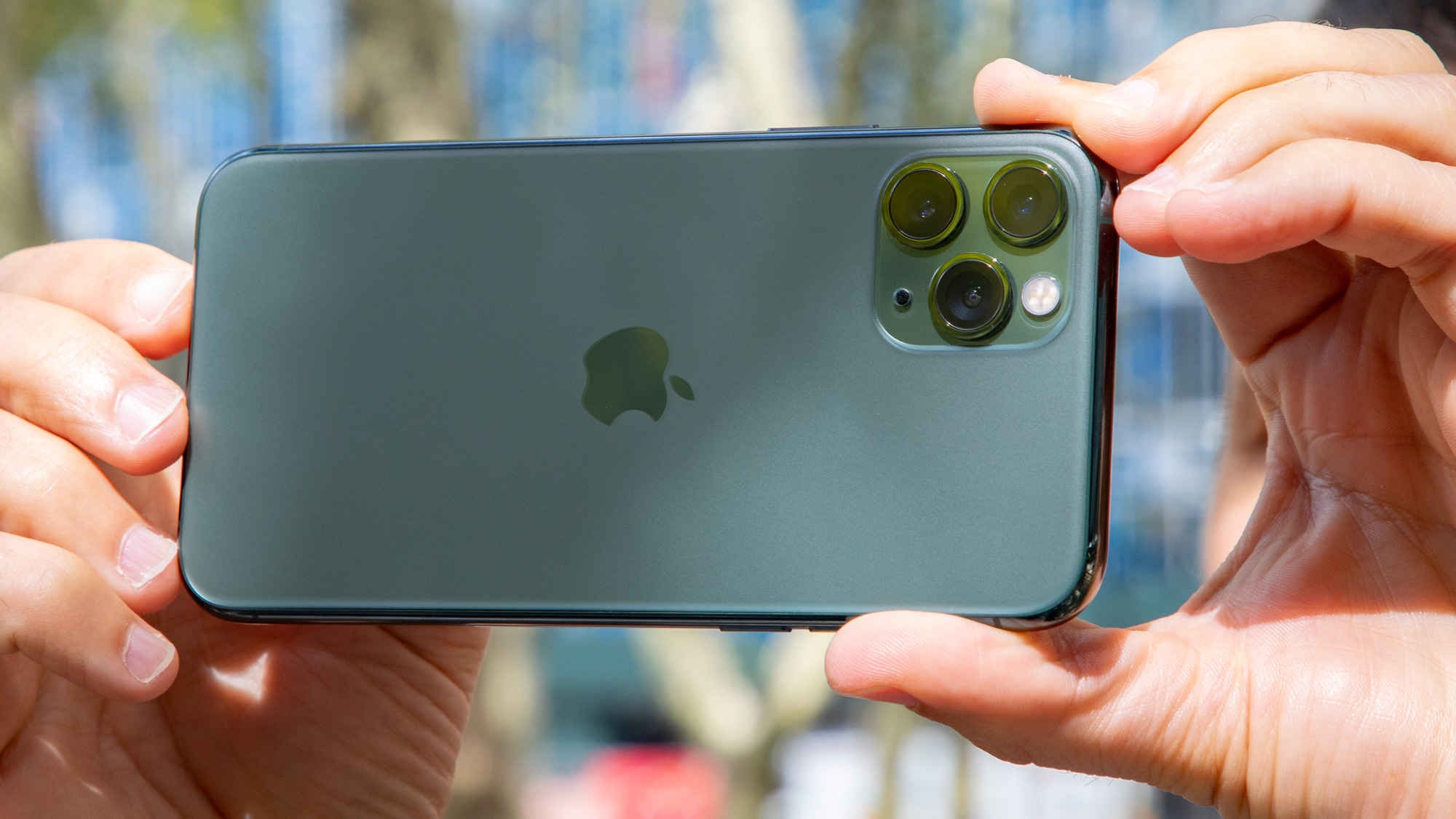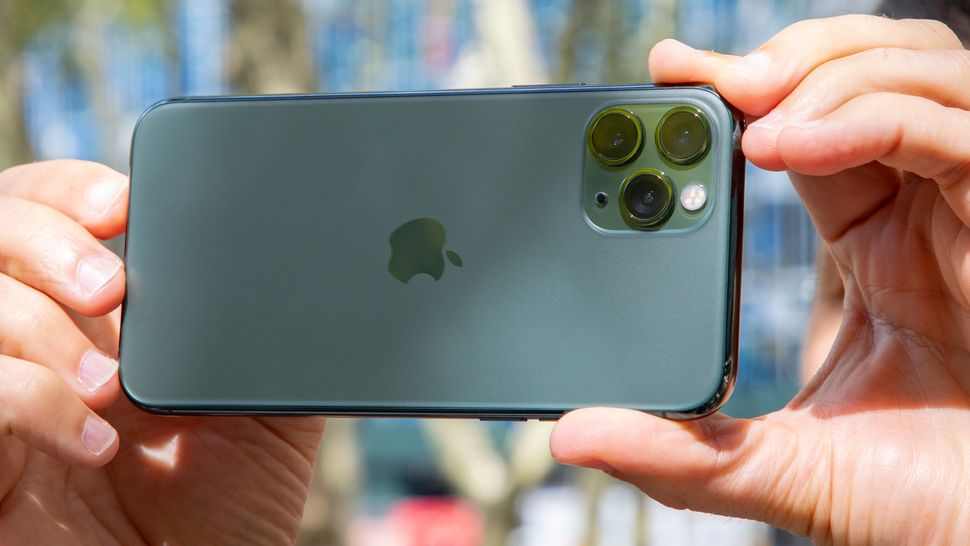 128GB of storage, standard: Apple only granted 128GB base storage in the higher-tier iPhone 12 Pro models, leaving it out of the regular iPhone 12 and iPhone 12 mini. That's a good first step, but Apple has really got to get with the times and offer a floor of 128GB of storage in all iPhone 13 models. It's borderline offensive to spend nearly a grand on a premium smartphone that only packs 64GB from the factory, especially considering Apple's aversion to microSD expandability.
Improved camera zoom: Either through hardware, software or a combination of both, Apple has to punch up the iPhone's photography abilities when shooting from a distance. Many smartphone users love having a good ultrawide lens, but a strong telephoto is just as important for when you can't get up close to your subject. Perhaps Apple could learn a thing or two from Google's Super Res Zoom feature, which uses clever algorithms to nearly make up for the lack of a high-powered periscope lens. The iPhone 12 Pro Max has improved things slightly to 2.5x optical power, but we'd really like to see at least 3x in future telephoto-equipped iPhones.
120Hz display: If you've never used a phone with one before, a fast refresh-rate display just makes every scroll, tap, task and game so much more responsive than on standard 60Hz panels. We'd settle for 90Hz if 120Hz is deemed too costly for battery life, but a swifter refresh rate could go a long way toward making iOS feel even smoother than it feels now. Unfortunately, this was another feature teased for iPhone 12 early on that never ended up panning out for release.
We expect that the iPhone 12 Pro, with its flatter design, complete 5G support and LiDAR-boosted camera, will form the foundation for Apple's 2021 devices. So keep a close eye on this page over the coming months as the future of iPhone takes shape.
For all the latest Technology News Click Here 
 For the latest news and updates, follow us on Google News. 
Denial of responsibility!
NewsUpdate
is an automatic aggregator around the global media. All the content are available free on Internet. We have just arranged it in one platform for educational purpose only. In each content, the hyperlink to the primary source is specified. All trademarks belong to their rightful owners, all materials to their authors. If you are the owner of the content and do not want us to publish your materials on our website, please contact us by
email – 

[email protected]
. The content will be deleted within 24 hours.