How to Promote Your Music on SoundCloud?
Many artists have emerged onto the mainstream music scene after starting out on SoundCloud, after getting thousands of plays on their tracks and building a loyal fanbase on the site – something made possible when you effectively promote your music on SoundCloud.
SoundCloud is an open music-sharing platform where artists can upload and share tracks with their listeners – and fans can listen to the tracks of their favorite artists for free – allowing artists to build an audience without the help of a label, and break into the music industry by promoting their music themselves.
With this in mind, we've compiled the best tips to help you promote your music on SoundCloud and kickstart your music career.
8 Pro Tips to Promote Your SoundCloud Music
Here are the eight most effective tips to promote your music and get heard on SoundCloud easily.
1) Use the Right Tags
Making sure to use tags that accurately describe your music is essential to allow interested listeners to find what they're looking for – a.k.a. your music.
In addition to using the correct tag, you should put some research into the popular, trending tags for your genre so that you can reach an even bigger audience through the SoundCloud algorithm.
Using the right tags on your tracks makes your music more discoverable and visible on the SoundCloud platform, allowing you to promote your music to a greater number of listeners – who could soon become your fans.
2) Add a 'Buy' Link
SoundCloud gives artists the option to monetize their accounts by adding a 'Buy' option. This gives your fans the option to purchase your track and support your music career financially.
You can do this by heading to the edit page for the track you want to add the link to and navigating to the metadata tab. Here, you can add a 'Buy' button to your chosen track.
Adding a buy link allows artists to make the most out of their promotion efforts and reap the financial rewards – which can be directed back into your promotion efforts to boost your visibility and popularity on the platform
3) Comment on Your Waveforms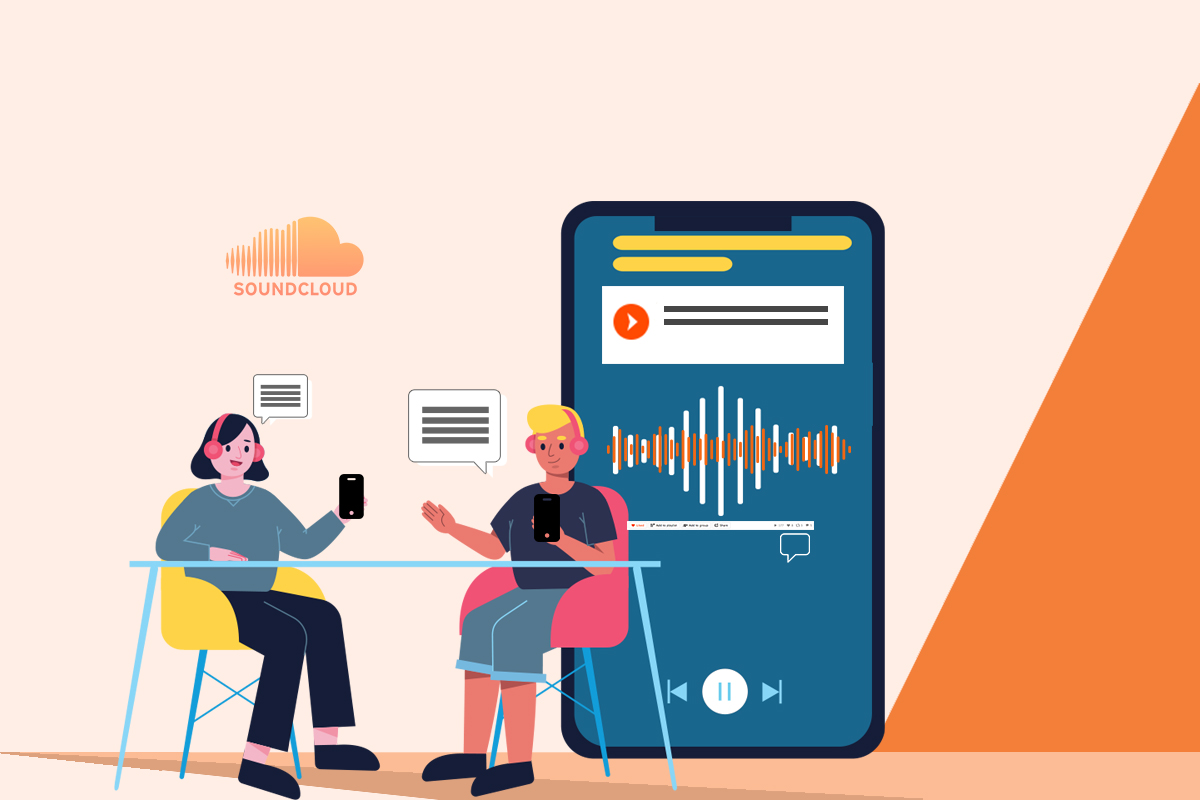 Each track you upload to SoundCloud will have its own unique waveform, to which both you and your listeners can add comments corresponding to a particular point in the track.
As a music artist, it's especially important to comment on your waveform since it allows you to connect with listeners, increase engagement and encourage interaction from your listeners – namely, in the form of comments and likes.
This is vital for promoting your music, as the more engagement and interaction your tracks receive, the more discoverable SoundCloud will make your music. This makes it even easier for you to get heard on SoundCloud by more and more of your future fans.
4) Interact with Others
With both your fans and other artists, interacting and building relationships with others on the SoundCloud platform is a vital step in promoting your music.
To connect with your listeners, you can comment on your tracks' waveform to ask their opinions, make comments on other artists' tracks, message other SoundCloud users directly and repost their content, and join online groups to connect with the wider SoundCloud community.
This allows you to connect with others who have a passion for the same kind of music you do – and who are more likely to love your tracks and become fans as a result.
Two-way dialogue between artists and listeners creates loyal fans that keep coming back to listen to your music. More than this, it creates the kind of fans that talk to others about you and your music, bringing even more listeners to check out your SoundCloud account.
Connecting with other artists is equally valuable. When you interact with artists, you can learn from their SoundCloud journey, share tips and tricks and even gain access to other audiences if you decide to both share and promote each other's tracks.
5) Promote Your Music on Social Media
Cross-promoting your SoundCloud account – and any new tracks you release – on social media platforms is a mandatory step to successfully promoting your music on SoundCloud.
If you have a steadily growing fanbase that follows you on Facebook, Instagram, Twitter, or any other platform – every person you direct to your tracks adds to your total plays and engagements, which encourages SoundCloud to promote your music even more.
So, each time you have a new music update – or if you have a music-related topic to discuss with your audience – share your track in social media posts to direct traffic to your SoundCloud account and maintain the connection with your listeners.
In reverse, make sure to link your social media accounts in your SoundCloud bio so that your listeners can follow you and keep up to date with your latest releases.
6) Collaborate with Other Artists
Another way to gain access to pools of new listeners and benefit from the creativity of other musicians is to collaborate.
After building a relationship with another SoundCloud artist – or you can even spontaneously approach an artist you've admired for a while – consider taking the next step and asking another artist to collaborate.
Not only will you be able to push your limits creatively, but both you and the collaborating artist will be able to access each other's audience, and both will attract new people to listen to your tracks on SoundCloud as a result.
7) Get More Plays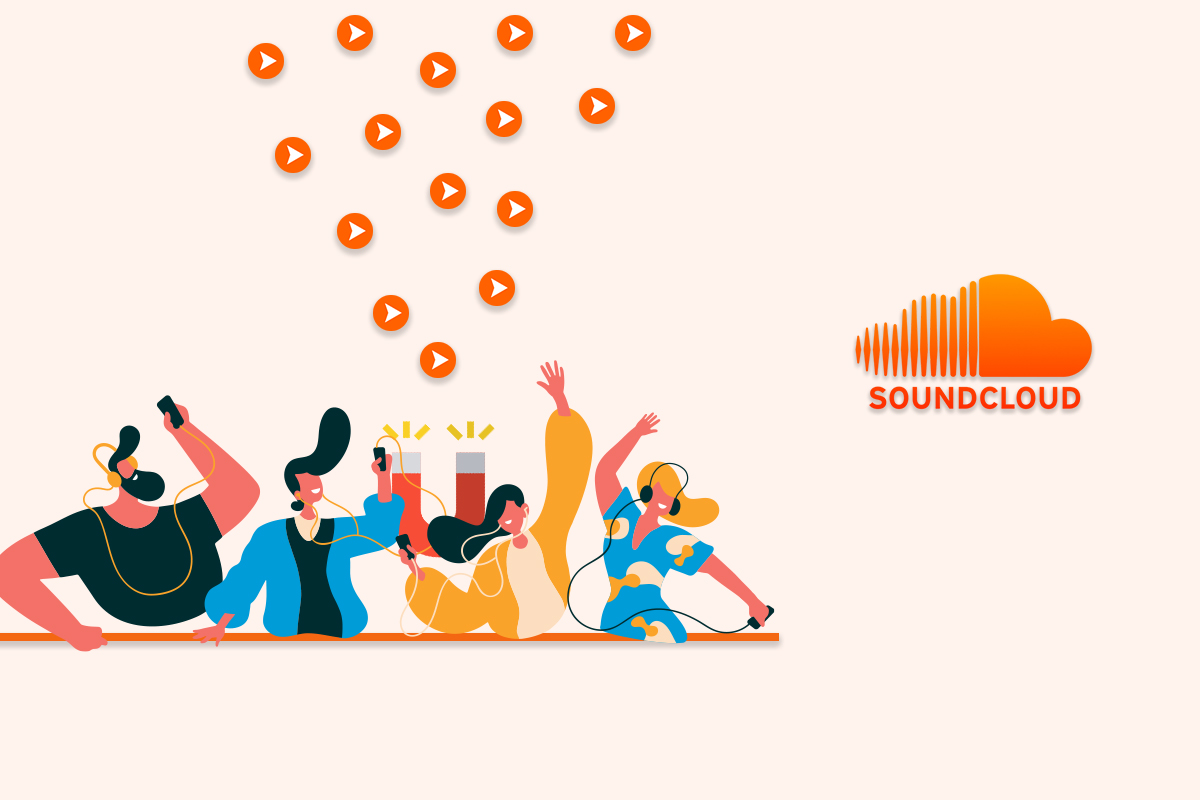 Getting more plays on your tracks is one of the best ways to promote your music on SoundCloud and get your tracks heard by even more people.
Getting more plays lets the SoundCloud algorithm know that listeners are engaging with your music. As a result, SoundCloud will make your music more discoverable to an even greater audience and guide your future fans to your SoundCloud account.
The quickest way to promote your music on SoundCloud is to purchase real SoundCloud plays from Media Mister, the social media marketing platform that fast-tracks customers' success online on everything from SoundCloud to Instagram and ProvenExpert.
When you buy SoundCloud plays from Media Mister, your tracks gain real, organic listens, boosting your music's visibility and popularity on the platform – and Media Mister even offers a money-back guarantee.
8) Promote Unlimited Tracks
With SoundCloud Pro Unlimited, you can access their self-serve promotion tool to promote an unlimited number of tracks on your SoundCloud account.
With the SoundCloud tool, you can target listeners based on metrics such as gender, age, and country – to make sure that you're reaching the kind of audience you want – and create promotional campaigns that get new fans interested in your up-and-coming releases.
Conclusion
So, to effectively promote your music on SoundCloud and get your tracks heard by more and more people, follow the eight tips above to skyrocket listener engagement and make SoundCloud take notice of your music.